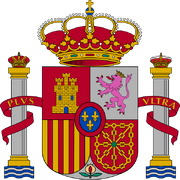 I was born in Madrid, Spain on April 8th 1970. Untill my parents divorsed and I moved too Prague with my father. Raised in Madrid untill I was 10 I was raised it Prague untill I was 19 when I moved too a dorm in collage. My mom was excuted for having a affair with Franco's father. Soon I moved too Lost Paradise where I currently live and am a Philsopher/Artist in my studio. I also now own a art bisnuess named Francico Art in the boardwalk of LP docks.
Ad blocker interference detected!
Wikia is a free-to-use site that makes money from advertising. We have a modified experience for viewers using ad blockers

Wikia is not accessible if you've made further modifications. Remove the custom ad blocker rule(s) and the page will load as expected.